Pregnancy Massage is unavailable at present, but will resume in February 2022.
Pregnancy Massage
Brisbane
Amanda from the Nurturing Connection aims to assist you in maintaining your pregnant body in optimum health and well-being. She believes that massage, particularly on a regular basis during pregnancy is of benefit to every woman.  It assists with pregnancy symptoms, provides relief from stress and enables a time of relaxation for your changing body.
Amanda's training and clinical experience is in Swedish, remedial, pregnancy, lymphatic draining, Ayurvedic and relaxation massage techniques.
Amanda combines whichever of the techniques is most appropriate to your requirements at the time of your consultation.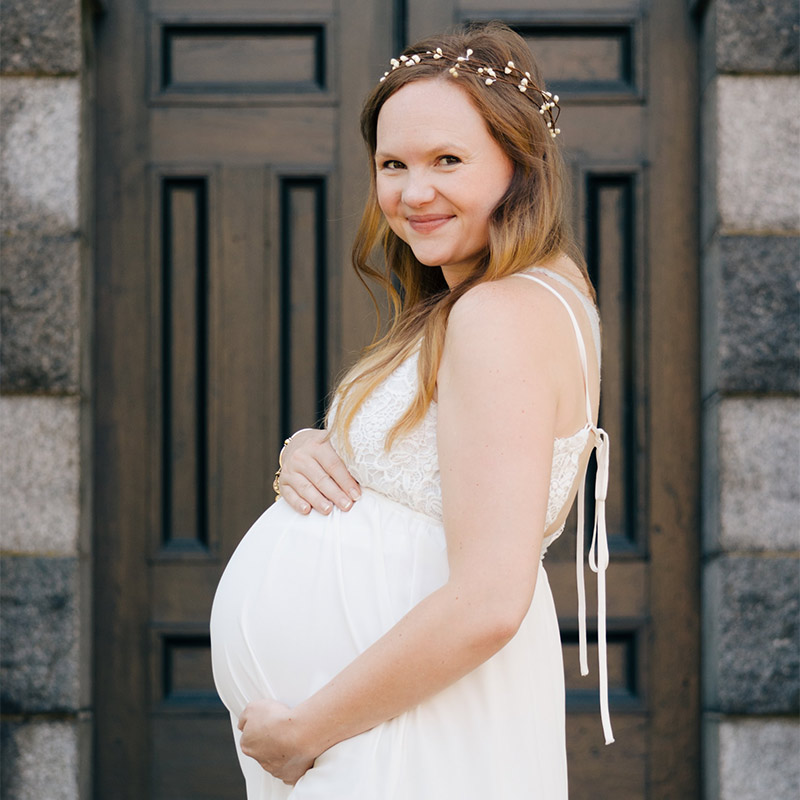 Massage during pregnancy can assist your body to function at optimum level and can help alleviate many common pregnancy discomforts such as:
headaches and sinusitis
shoulder and neck stiffness
fluid retention
backache
fatigue
cramping
The deep relaxation created by the massage decreases stress levels thus regulating the negative effect that stress hormones may have on you and your baby. It provides some well earned pampering and time to tune into the tensions you are holding – good preparation for labour.
Massage in pregnancy also supports this increased workload of your body by assisting circulation of both blood and lymph. With your blood supply being increased by 30-50% the heart has to work hard. An efficient circulation means good nutrition and waste removal for your and your baby.
Pregnancy massage is a gentle form of massage, usually performed in the side lying position with support for your changing body shape. Pregnancy massage is suitable for most women whose pregnancy is progressing normally.
There are some conditions experienced during pregnancy when massage is not advisable. If you are experiencing unusual symptoms such as bleeding or blurring of vision, please consult the health care professional caring for your pregnancy prior to your massage treatment.