All Baby Massage classes are unavailable at present, but will resume in February 2022.
Baby Massage Classes
Brisbane
The benefits of infant massage have been enjoyed in other cultures for centuries and now Australian parents can learn the techniques to help their babies make the most of the miracle of touch.
We show you how touch helps develop deep bonds and a nurturing, secure relationship with your baby.
Benefits of Massaging your Baby
Baby massage must be experienced to fully appreciate the benefits for parent and baby.  However current research has clearly shown tangible benefits physically and emotionally.
These benefits include:
improvement in the quality of sleep – by soothing the nervous system.
toning of the digestive system – special techniques relieve wind, constipation and colic.
strengthening of the immune system through relaxation – stress weakens the immune system.
strengthening of the nervous system and aiding neurological development (speeds up myelination of nerves).
strengthened bonding – particularly good for those with interrupted
bonding through prematurity, medical problems, adoption and fostering.
assisting brain growth and development – helping the neural pathways in the brain to flourish
establishing of close, loving communication which provides security and stability for the child.  A secure child is free to develop to his or her full potential as he/she is not anxiously attempting to gain security through trying to have basic nurturing needs met.
providing an opportunity for fathers to spend quality time with their children.
developing mutual trust and respect – the child is always in control of the massage session.
allowing the parent to develop a deeper understanding of the child's non-verbal communication and behavioural cues.
Infant massage is also beneficial to special needs children as well as older children and facilitates deeper understanding, integration and connection with their parents and caregivers.
Benefits of Infant Massage Classes
Learning baby massage face to face means you will be guided through each stroke carefully until you are confident. 
You will learn:
to relax yourself and create a serene and nurturing environment in which your baby will thrive

which oils are appropriate for use on your baby

the best time of day to massage your baby

the pressure, rate, rhythm and length of the massage

 
We aim to empower you so that you understand your baby's communication and cues.
In our group classes you will also have the opportunity to discuss the latest research on the benefits of massage and relevant parenting issues with other parents in your class. Sharing your concerns and questions regarding your baby is easy in the relaxed, caring environment of a baby massage class.
Young babies will benefit from being introduced to small amounts of massage over several weeks. This will allow the baby to become accustomed to the stimulation of massage and give the parents the opportunity to learn and remember the strokes. The reason we teach a little at a time is to ensure that parents and caregivers are confident with every aspect of baby massage and can raise any questions the following week as needed.
 Baby massage classes for parents/caregivers are usually held over a 3 week program.  Each session runs for approximately 1 hour. Individual one on one instruction is also available.
1 x 1 hour - Private Baby Massage Class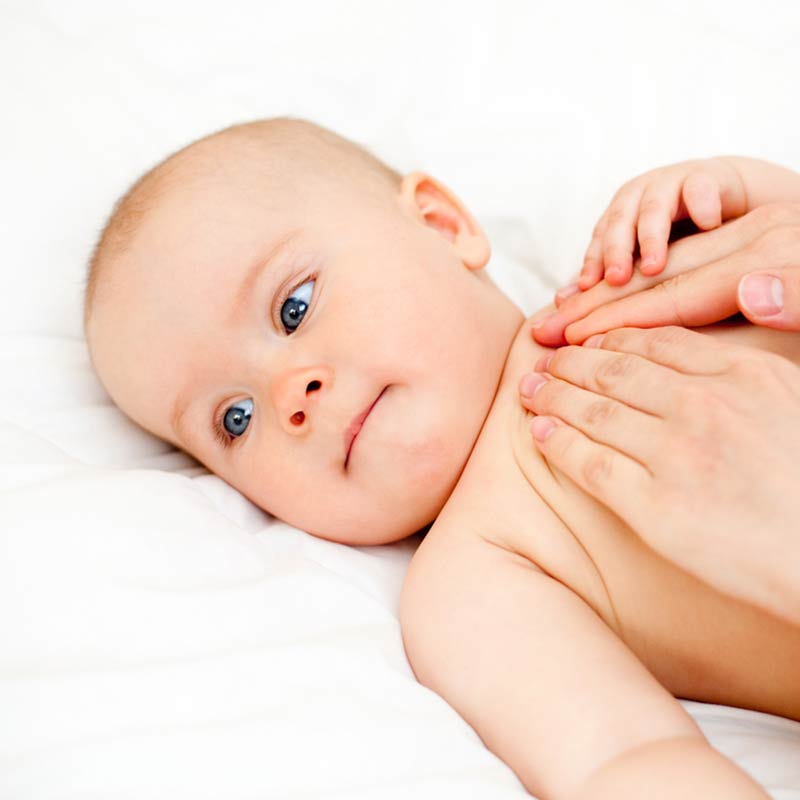 3 x 1 hour - Group Baby Massage Classes